Show Love!
Love is an action word. You have to Take Action in order to Show Love to someone. Here are some ways you can Show Love for someone being bullied.
Look Out!
Look for Help .
Look for ways to Help.
Stand Up!
Stand up for someone being bullied.
Speak Up!
Talk to other Kids.
Talk to Teachers.
Talk to Parents.
Write On!
Write a note.
You Can Stop Bullying!
You have the power to stop bullying by showing love to someone. The first step is to Take Action.
Grace and Peace!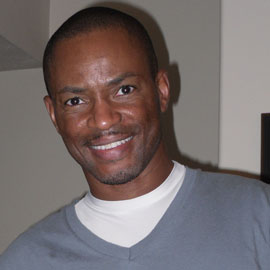 Taurus James is the 2016 Armed Forces Insurance Military Spouse of the Year from Wright Patterson Air Force Base. Taurus is a 20-year civilian male military spouse and stay-at-home-dad. He is also a minister and composer of Moody instruMental Music. Taurus is a professional IT Consultant and Web Developer, and he built and maintains the Machospouse.com website for free. Find out more about Taurus through his blog:
"Faithwalk Music: Faith, Music and Life of a Moody instruMental Musician"
FUNducate LLC. Show Love No Bullying Advocate Form
There are several types of bullying. Several children are dealing with daily either physical, verbal, indirect, social alienation, intimidation, and/or cyber bullying. Please click link for definition of the types of bullying. Please indicate below the type of bullying that you or your child is experiencing. Also, let us know if this is occurring during school hours or on the bus, and if you have reported this occurrence to a school official. We would like to gather information and also be a voice to notify the school, school district, and Department of Education of the results and /or non resolution.