Todd O. Jones and Temeca Jones have written, illustrated and self-published 10 children's books and have several other books ready to publish with the ability to tailor books according to the subject matters and various requirements (educational facilities, doctors offices/hospitals/daycares). They are pursuing many different opportunities, and have crossed many of the bridges of publishing, printing, distribution, producing educational books and products. They believe they will continue to be truly successful with their educational material and All in One Books Outreach program assisting educators.
Keeping up with the Joneses
Their books educate and Funducate
OurWeekly Los Angeles 8/8/2013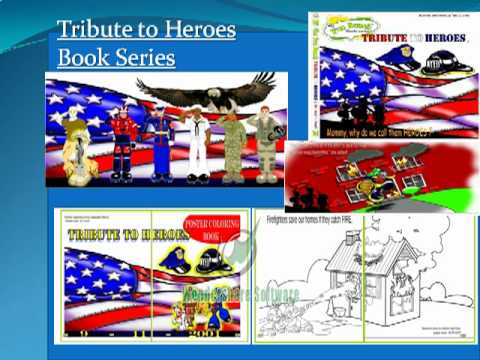 Funducate is introducing this 4th of July and the month of July the newest book from creater/author Todd O. Jones Tribute to Heroes "We Love Our Military". Books, characters, and art are copyrighted by Todd O. Jones.
FUNducate Information For Parents Video